Meet Our Dentist
Our Surrey dentists are dedicated to providing your family with the highest level of personalized service.
---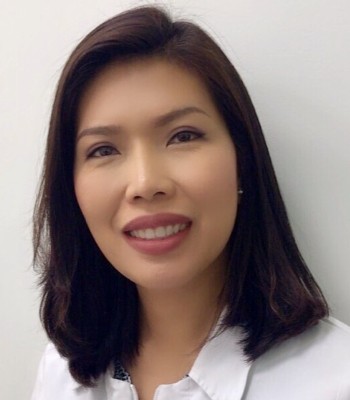 Dr. Sophie Lertruchikun
Dr. Sophie will be celebrating her 10 year anniversary practicing general, cosmetic, and family dentistry in the Surrey and Langley areas in 2018.  She completed her dental training at the University of Pennsylvania, an Ivy League University. She won awards and specifically completed her rigorous clinical requirements first in her graduating class. A mother of two, she is great with both children and teenagers as well as adults. She has a special interest in straightening teeth using Invisalign. Keeping current and up to date on Invisalign treatment protocols, she brings her knowledge and clinical training to Clover Hills Dental so our patients can benefit from this technology to straighten their teeth, nearly invisibly! For an Invisalign consultation,in Surrey, reserve an appointment with Dr. Sophie to go over your options.
"I have a passion for changing lives with dentistry.  Straightening one's teeth with Invisalign has been life changing for both myself and our patients".
---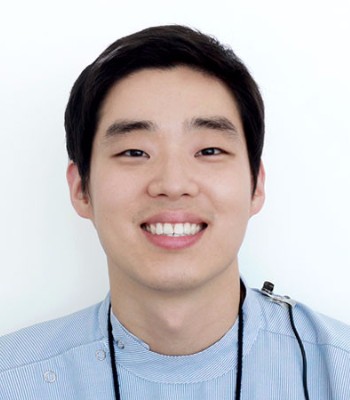 Dr. Dean Choi
Dr. Dean Choi graduated from the University of British Columbia with a Bachelor of Science in 2005 and later pursued his dental degree from the University of Sydney. After completing dental school, he gained invaluable experience working with a dental team that focused on oral surgery, cosmetic, and complex restorative dentistry. Dr. Choi is a gentle, caring and trustworthy dentist with impeccable attention to detail. He does everything in his power to make his patients' visits as pain free as possible. Dr. Choi regularly participates in continuing education courses and is committed to staying at the forefront of the dental industry. Outside of work, he enjoys having a round of golf, swimming, and exploring hiking trails with his wife in beautiful Vancouver, where he grew up since he was 9 years old.
---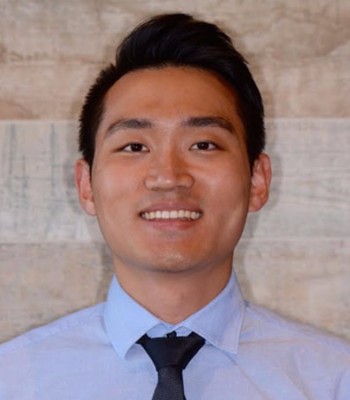 Dr. Brian Jung
Dr. Brian Jung is originally from Korea and moved to Alberta when he was young. He studied Bachelor of Medical Science and Doctor of Dental Surgery degree from the University of Alberta. He earned numerous research and academic scholarships during his time at the university while also serving a volunteer capacity with SHINE. Throughout his education, he worked as a dentist in remote Alberta communities. Recently, Dr. Jung has joined the team at Clover Hills Dental. He enjoys working with the team as well as the new technologies of modern dentistry to offer solutions to his patients. Dr. Jung brings personalized care, and he always strives to provide the highest quality dental work for his patients. Outside the office, Dr. Jung enjoys going on a hiking trail, hanging out with friends, and travelling.
---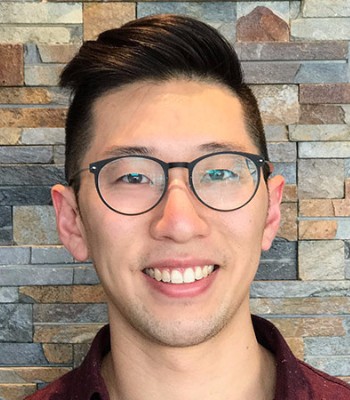 Dr. Silas Yeung
Dr. Yeung received his Doctorate of Dental Medicine from the University of Manitoba with honours with distinction. Born and raised in Edmonton, Alberta, he studied at the University of Alberta before studying dentistry in Winnipeg. He focuses on family and cosmetic dentistry, and is dedicated to prevention of disease with a goal of providing individualized care tailored to each individual's needs and concerns. In his free time, he enjoys watching sports and television shows, and eating fast food (and candy!). He is an avid Edmonton Oilers fan, but feel free to try convincing him into becoming a Vancouver Canucks fan!
---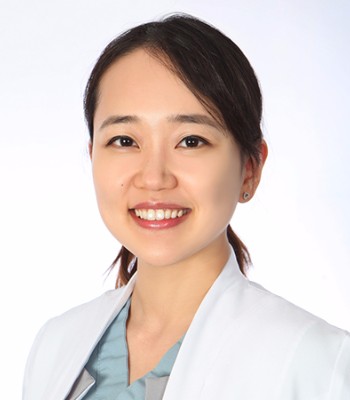 Dr. Kate Park
Dr. Kate Park grew up in Cloverdale and is a proud graduate of Clayton Elementary and Clayton Heights Secondary school. After receiving her Bachelor of Science in Pharmaceutical Sciences at UBC, she practiced as a community pharmacist. Then she completed her Degree of Dental Medicine at UBC. After graduation, she practiced in Toronto treating patients of all ages with diverse backgrounds. She has recently moved back to BC with her family and is excited to serve the community where she spent her childhood. She has special interest in treating children and strongly believes in promoting prevention of childhood caries. In her free time, she enjoys spending time with her 5 month old daughter and is looking forward to exploring the beautiful Vancouver this summer with her family.
---