Cleaning & Prevention
Prevention helps avoid serious and costly dental problems and is the key to having a healthy, confident, beautiful smile.
---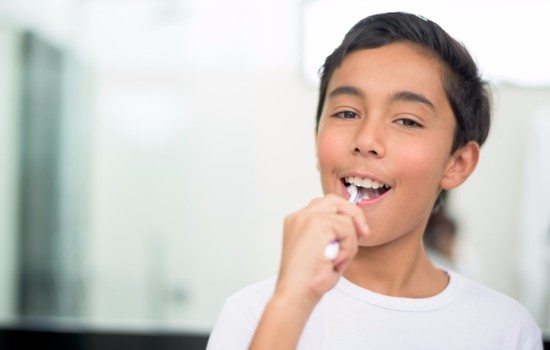 At Clover Hills Dental in Surrey, our team will work together to help you understand how to prevent oral complications.
Preventing dental disease starts at home with good oral hygiene and a balanced diet.
It is continued in the dental office by the efforts of your dentist and dental hygienist to promote, restore, and maintain your oral health.
A preventive program is a cooperative effort by the patient, dentist, and dental staff to preserve the natural dentition and supporting structures by preventing the onset, progress, and recurrence of dental diseases and conditions.
Prevention also includes regular dental exams, cleanings, and x-rays. Sealants and fluoride are also great preventive treatments that help protect the teeth.
---
A comprehensive dental exam will be performed by your dentist at your initial dental visit. At regular check-up exams, your hygienist will perform various procedures. Learn More »
Dental radiographs (x-rays) are essential, preventative, diagnostic tools that provide valuable information not visible during a regular dental exam. Learn More »
Fluoride is the most effective agent available to help prevent tooth decay.  It is a mineral that is naturally present in varying amounts in almost all foods and water supplies. Learn More »
A beautiful, healthy smile that lasts a lifetime is our ultimate goal when treating patients.  Your personal home care plays an important role in achieving that goal. Learn More »
A sealant is a thin, plastic coating applied to the chewing surface of molars, premolars and any deep grooves of teeth.  Learn More »
Thorough oral homecare routines should be practiced on a daily basis to avoid future dental problems. Learn More »
---
Contact us today to talk to a member of our experienced team at Clover Hills Dental and book an appointment.